The Royal Australasian College of Medical Administrators (RACMA)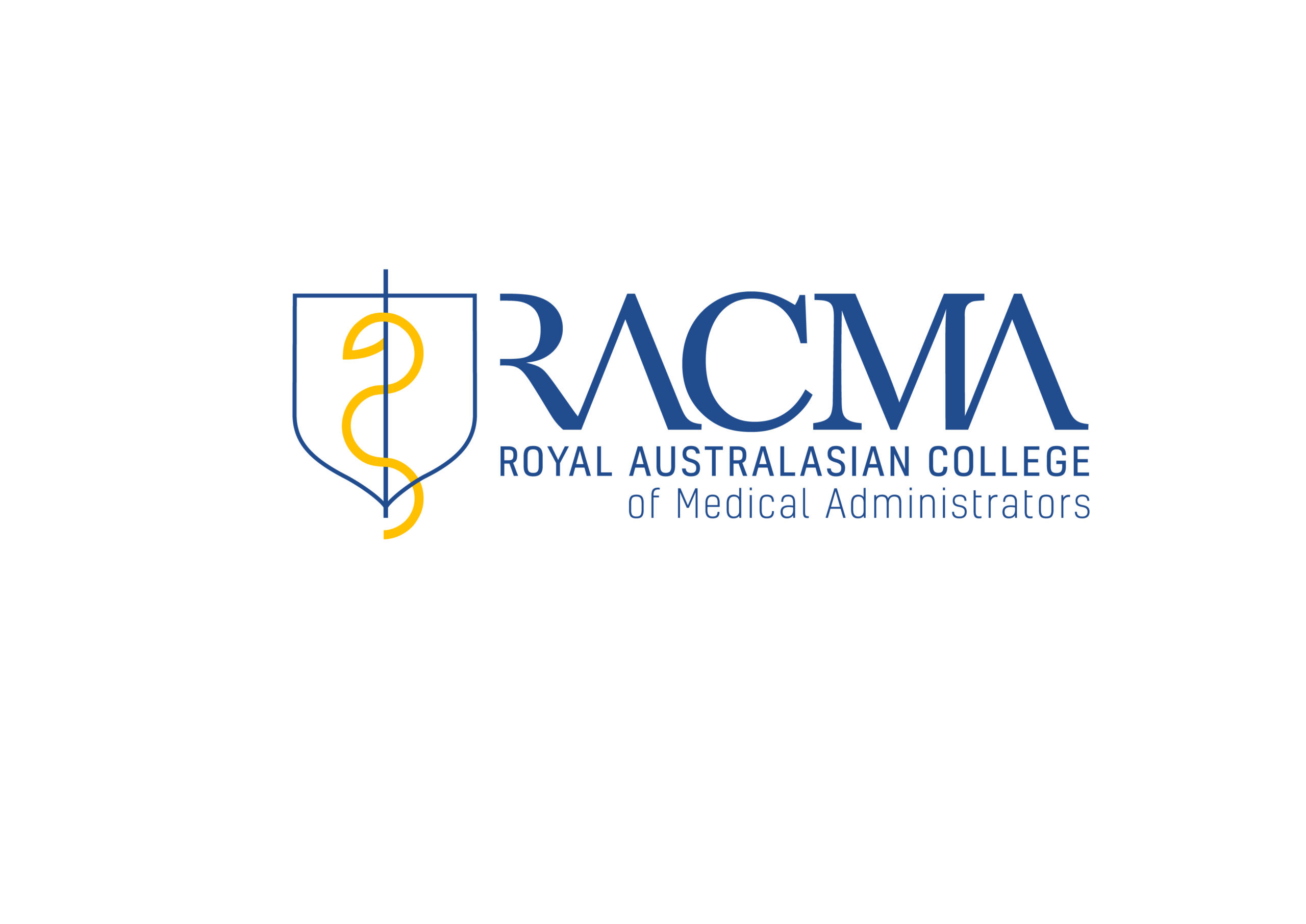 RACMA is unique as a provider of medical management and leadership qualifications as it is the only specialist medical educator whose programs are recognised for the granting of Specialist Registration. Put simply, RACMA offers Medical Leadership Education by Doctors for Doctors who want to influence the health outcomes of many.
History of RACMA

The Royal Australasian College of Medical Administrators (RACMA) was founded in 1968 in recognition of the emergence of medical administration as a specialty in its own right. It was established with the aim of promoting and advancing the study of health services management by medical practitioners.
The Articles of Association were adopted on 21 March 1967. The Founding Convocation and inauguration of the (then) Australian College of Medical Administrators was held at The Royal Australasian College of Surgeons, Melbourne on 29 and 30 May, 1968. There were 279 founding Fellows.
On 6 August 1979, His Excellency Sir Zelman Cowan, Governor General of the Commonwealth of Australia, advised that Her Majesty Queen Elizabeth II was pleased to give approval for the granting of the prefix 'Royal' to the Australian College of Medical Administrators. 
The College was recognised by the National Specialist Qualification Advisory Committee in 1980 as the appropriate examining body for the new specialty of medical administration. Hence, the Fellowship is a nationally recognised specialist qualification.
In August, 1998, when links with New Zealand were formally established, the College changed its name to The Royal Australasian College of Medical Administrators. RACMA has also formed an affiliation with the Hong Kong College of Community Medicine (HKCCM). 
The Fellowship Training Program offered by RACMA is accredited by the Medical Council of New Zealand and Medical Board of Australia. Fellows of our College are recognised as medical specialists.
RACMA is committed to achieving excellence in the Speciality of Medical Administration in Australia, New Zealand and the Asia-Pacific Region in order to enhance and maintain high standards of health care across the region.
 For further information on RACMA's Fellowship Training Program, please click here.
Eligibility and Criteria for Specialist Training
To be eligible to apply for specialist training in the RACMA Fellowship Training Program (FTP), you MUST meet all the following criteria:
1. Hold an undergraduate medical degree from a recognised Australian or New Zealand university (or equivalent); and
2. Have current medical registration with the Medical Board of Australia or the Medical Council of New Zealand; and
3. Demonstrate a minimum of three (3) years full time clinical experience involving direct patient care; and
4. Be in a RACMA accredited training post or be in a post that is likely to qualify as a training post.
Please click HERE for further information on accreditation requirements.
Get in touch, or register now