Tēnā koutou katoa,
To view the report please click here>>
We are delighted to send you a copy of the report Choosing Wisely means Choosing Equity 2020, commissioned by Choosing Wisely and Te Ohu Rata o Aotearoa (Te ORA).
Choosing Wisely is an international campaign that aims to reduce unnecessary tests/treatments to ensure high-quality health care by promoting better shared decision-making between health professionals and consumers/patients.
Choosing Wisely Aotearoa New Zealand was launched in 2016 by the Council of Medical Colleges (CMC), and has been implemented by many district health boards (DHBs) and medical colleges. It is very important that a Choosing Wisely approach is not at the expense of equity. Unless equity is explicitly considered, new health care interventions or campaigns have the tendency to widen inequities, as they are taken up first by those in society with the most resources and the least need.
Although the health system in Aotearoa New Zealand acknowledges Te Tiriti o Waitangi principles of partnership, participation, and protection, and aspires to health equity, Māori experience marked inequities in health outcomes, mortality, health care access, and satisfaction with health services. Choosing Wisely partnered early on with Te ORA to ensure that it is implemented in an appropriate way for Māori and does not increase inequity
This research aimed to develop an in-depth understanding of Māori health consumers and health providers/practitioners' perspectives on health care shared decision-making, and make recommendations for strategies to inform an equity focused Choosing Wisely campaign.
The research was funded by the Australasian College for Emergency Medicine, the College of Intensive Care Medicine of Australia and New Zealand, the New Zealand College of Public Health Medicine, the Royal Australian and New Zealand College of Obstetrics and Gynaecology, The Royal Australasian College of Physicians and Evolve, the Royal New Zealand College of Urgent Care Medicine, the Health Quality and Safety Commission, PHARMAC and the Eastern Institute of Technology.
The report recommendations will be considered by CMC in partnership with Te ORA and findings shared with the health sector.
We hope you find this report and recommendations relevant and informative for your work.
Ngā mihi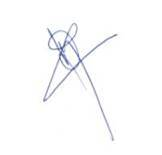 Dr Derek Sherwood, Cliniclal Lead, Choosing Wisely          Professor David Tipene-Leach, Kaihautu, Te Ohu Rata o Aotearoa    
For enquiries contact: Sue Ineson –Choosing Wisely Facilitator | Council of Medical Colleges, Email: sue.ineson@cmc.org.nz Ph:  Cell: 021 608 039| Website www.cmc.org.nz