Ngā Rangatira Matahīapo o te Hauora Award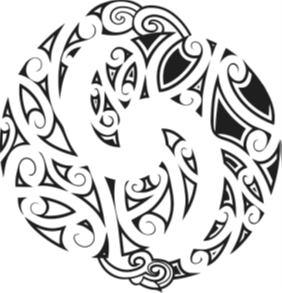 Ngā Rangatira Matahīapo o te Hauora Award
In 1899 Tā Māui Pōmare graduated MD from the American Medical Missionary College in Chicago. He was the first Māori to graduate with such an honour. In Dunedin five years later, Tā Te Rangihīroa graduated from the Otago Medical School as their first Māori graduate. Tūtere Wīrepa and Pōhau Ellison followed suit in 1908 and 1919 respectively. Our first female Māori medical graduate was in 1948 when Rina Moore joined the growing group of Māori doctors as the 11th member.
Throughout the 50s, 60s and 70s there were an increasing number of Māori medical graduates. These graduates entered a range of postgraduate training programmes which lead to us having Māori General Practitioners, Psychiatrists, ENT Specialists, Obstetricians and Public Health Physicians representing many different iwi across the country. Mason Durie from this group would write the Māori health models which form a major part of the current Hauora Māori teaching, Colin Mantell would become instrumental in establishing the admission programme for Māori students at the University of Auckland and Eru Pōmare would become Dean of the Wellington School of Medicine.
Continuing through to the 80s, 90s and to today, we now have hundreds of Māori who have themselves graduated with medical degrees. These individuals can be found working all over New Zealand and the world in many different areas of expertise. We are also privileged to have hundreds of medical students studying at the University of Auckland and the University of Otago towards this outcome
In 2014 we begin an annual process to recognise our rangātira of the past and their accomplishments through celebrating the contributions of our present day doctors. We pay tribute to these rangātira for laying down the pathway of success and offer our thanks to our current Māori doctors for their continued efforts and support. Ngā Rangātira Matahīapo celebrates all of our Māori doctors for all that they have achieved and all that they have contributed to us as Māori Medical Students. It is our chance to recognise and reflect on the history of Māori in Medicine while guiding us into the future and promoting aspiration within our Te Oranga Students.
As Te Oranga Māori Medical Students, we will present the annual 'Ngā Rangātira Matahīapo Award' to a Māori doctor who has been identified by our members as someone who has contributed to our learning. This recipient will portray characteristics of general excellence, role modelling, a commitment to Hauora Māori and whakaaro Māori while also actively inspiring Māori medical students to reach their full potential. We are excited about the future of this award and the doctors that it will recognise.
Past recipient of the Ngā Rangātira Matahīapo Award
2022 Hui On-line

2020 Hui On-line

2022 Mairarangi Haimona

2020 Dr Curtis Walker

2019 Te Whare Wananga o Aotearoa, Porirua
2019 Dr Lincoln Nicholls
2017 Te Whare Wananga o Aotearoa, Porirua
2017 Dr Sarah Sciascia
2016  Papakura Marae, Auckland
2016 Dr George Laking
2015  Tu Toa, Tai Wananga, Palmerston North
2015 Dr Catherine Tauri
2014 Whangaehu Marae
2014  Dr Jade Tamatea
Get in touch, or register now