Dr Paratene (Pat) Ngata –
Ngakau Ora Award
Proudly sponsored by Medical Assurance Society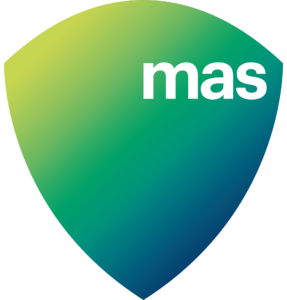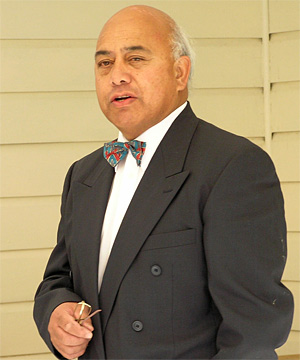 Dr Paratene (Pat) Ngata,
Te Aitanga-a-Hauti, Ngāti Porou, Ngāti Ira
It's his burning passion for Māori public health and his incredible leadership that people remember about GP Dr Pat Ngata.
Despite being far away from his people and finding the cold difficult to bear, Pat graduated with a Bachelor of Medicine and Bachelor of Surgery (MB ChB) from Otago University in 1970. His quest to encourage, nurture, and mentor Māori students in health saw him asked, in the 1980s, to add a 'Māori element' into medical training, mentor young medical students, and encourage Māori to enter the profession.
Pat helped establish the Hui Whakaoranga in 1984 alongside Eru Pomare, Lorna Dyall, George Salmond, and Mason Durie. The hui, which rejected the notion that culture was irrelevant to health, was described as the most important Māori health initiative since the days of Āpirana Ngata and Te Rangi Hīroa. Within a decade of the gathering, Māori had become major providers in not only the health sector, but also education and welfare. Dr Ngata also helped found Ngati Porou Hauora, and the Maori medical practitioners' group, Te ORA.
After working with Tony Ruakere in Opunake for a spell, Pat returned to Gisborne in 1990 -joining his uncle Herewini's practice, a place he referred to as 'bro repairs' because it became so popular among Māori. In 1996, he tried to retire to Tolaga Bay but that didn't last long and because rural GPs were in such short supply he returned to work, continuing as a GP until 2008 when he (really) retired.
Dr Ngata was made a Fellow of The Royal New Zealand College of General Practitioners in 2003. In 2008 he was named a Distinguished Fellow, an awarded nominated by peers for doctors who are outstanding in their profession. The College's highest honour acknowledging the work he had done for medical students, young doctors, the College, and in particular, Te Akoranga a Maui, and Te ORA.
Whilst in Te ORA Pats abiding concern was the welfare of our members. He started Ngākau Ora, the pastoral care wing of The Māori Medical Practitioners Association. Every so often a senior member would get a ring to say "can you look in on so and so who is in a wee tad of strife". Medicine is not without its traps and pitfalls, and Pat probably saved a good number of us from an otherwise ignoble situation. So the Ngākau Ora Award is given in his memory to one of our number who has shown outstanding concern for the wellbeing of individual members amongst our number.
Te Ngakau Ora Award Recipient
Hui-ā-Tau
Te Ngakau Ora Award Recipient

2022 Hui On Line

2020 Hui On Line

2022 Dr Maia Melboourne-Wilcox

2020 Dr Keri Ratima

2019 Te Wananga o Aotearoa Ki Porirua
2019 Associate Professor Joanne Baxter
2017 Te Wananga o Aotearoa Ki Porirua
2017 Dr Lincoln Nicholls
2016  Papakura Marae
2016 Associate Professor Papaarangi Reid
2015 Tu Toa, Tai Wananga
2015 Lance O'Sullivan
2014 Whangaehu Marae, Whanganui
2014 Dr Lilly Fraser
2013 Kuratini Marae, Massey University
2013 Dr Leo Buchanan
2012 Korou Kore Marae, Ahipara
2012 Dr Rawiri Jansen
2011 Makaurau Marae, Mangere
2011 Dr Keri Ratima
2010 Parihaka
2010 Dr Tony Ruakere
2009 Whanganui-ā-Tara
2009 Dr Rachel Thomson
2008 Porangahau
2008 –
2007 Tangata Marae, Matamata
2007–
2006  Jet Inn, Manukau
2006–
2005 Waahi Pa, Huntly
2005 –
2004 Otakou
2004 –
2003 MaungaTapu, Tauranga
2003 –
2002 Owae, Waitara
2002–
2001 Rotoiti
2001–
2000 Tolaga Bay
2000 –
1999 Hongoeka
1999–
1998 Waipapa, Tamaki
1998–
1997Waipapa, Tamaki
1997 –
Get in touch, or register now